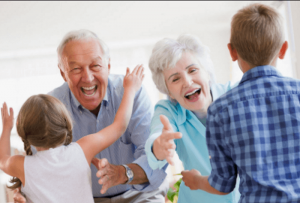 In honour of Grandparent's Day this month, we want to share some ideas for creative ways to make memories AND disperse some of your cherished mementos.  
When I (Rhonda) was a little girl, I remember receiving some special items from my grandfather after he passed away. He loved horses, so I recall receiving a horse figurine and my siblings each received some special items from Grandpa as well.  
As we work with our dear senior clients, we encourage them to also share some of their cherished possessions with their family but not to wait until they have passed away.  Why not experience the joy of being generous? Why not create memories that their children and grandchildren can associate with these special items?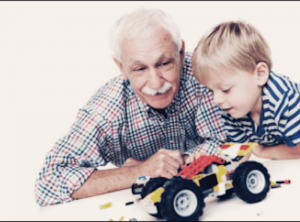 Are you a grandma that has collected beautiful tea cups and saucers over a lifetime?  Why not host a grand tea party for your grandchildren or nieces and nephews!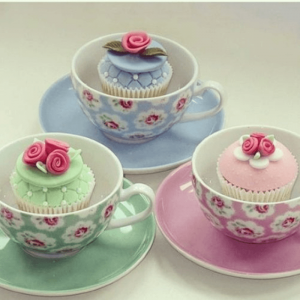 My mom loved this idea, so she decided to plan a special day for all of her grandchildren.  She planned a special party, including tea, treats and you can't forget about candy! Her grandsons and granddaughters were all invited – it didn't matter their ages. They had a wonderful afternoon of fun and fellowship and then at the end of their time together, they each picked their favourite tea cup and saucer from her collection.  My daughters cherish this tea cup and saucer to this day. They look at it and they associate it with the wonderful memories made that day. They also were able to pick a tea cup and saucer that they liked, according to their tastes. This alternative was much more meaningful than receiving a designated tea cup and saucer after their grandmother passed away. This is a memory that will be cherished forever.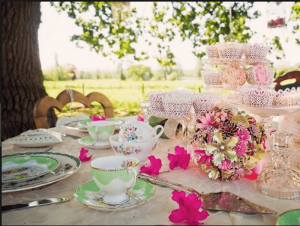 Are you a grandma who likes to quilt or crochet afghans?  
Why wait to give these to your grandchildren – make memories instead.  Plan for a special slumber party or a "fort making" party. Invite your close family members over for an evening of fun.  Have the children pick out their favourite quilt or afghan and then use them to make an extravagant fort. Add candy and some favourite snacks.  You could have a movie night and plan to eat your popcorn from inside your fort or the children could curl up in their special blankets around the television.  You are adding the special memories to these special keepsakes. The children will always remember this special party with their grandparents every time they look at their quilt.  You also get to experience their joy as they receive these handcrafted creations. It is a memory to be cherished by all.
So we encourage you to look around your space and see if you have any special items or a collection that you would like to share.  Use your creativity to come up with a theme party in which to share with the next generation!!
"At the end of the day all that matters is love and the memories, so make sure you give it and make sure you make them" – Trent Shelton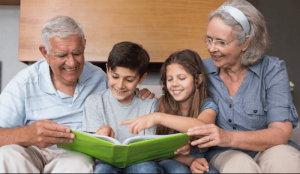 Are you a grandparent who would like to start dispersing some of your stuff?  Have no idea where to start?  Feeling overwhelmed?  Heart of the Matter would be happy to come alongside you and help you sort things out.
Contact us today to book a complimentary consultation.  You'll be amazed how we can help bring clarity and direction to your project!
Mention this blog and receive 10% off your project!