In order . . . to live a life of purpose
Our main areas of expertise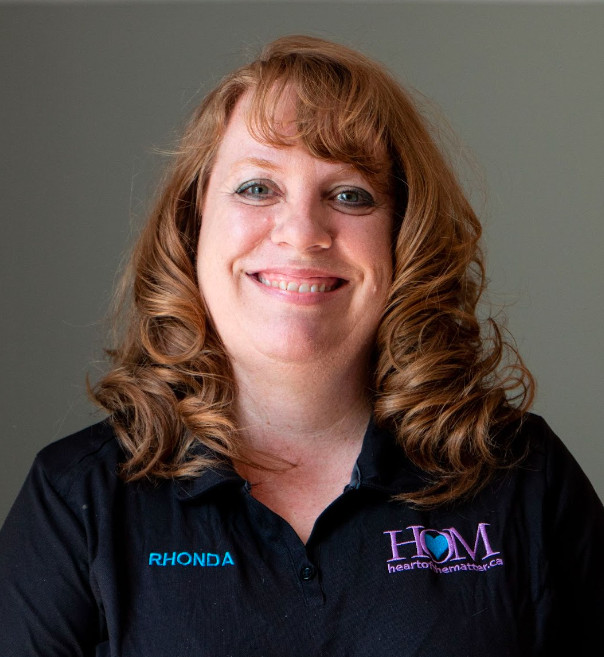 Rhonda Erb
Co-Founder
Gold Leaf Status in Professional Organizers in Canada
Rhonda and her husband Jason live in Baden with their 3 young adult daughters. She is a busy mom, but tries to find time to bake/cook, do puzzles and spend time with her family and friends. Previous to starting this business, she was an Elementary teacher at a small school in Baden.
Photo credits to Nat.ural Photography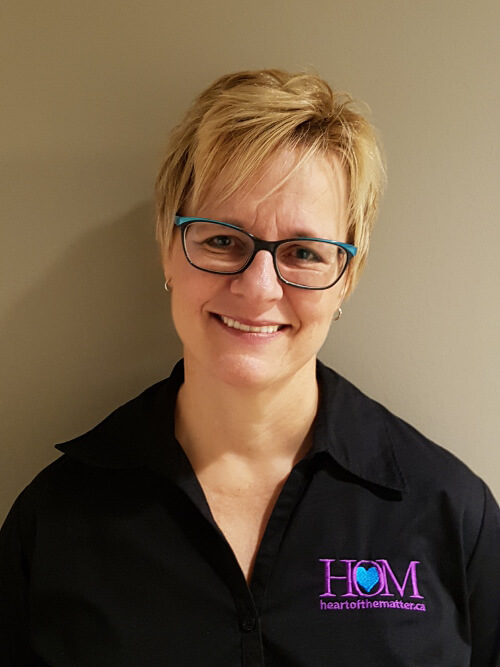 Donna and her husband Murray have retired and now live in Ottawa. She is a mom of 3 adult children and Nana of 2 little granddaughters. After calling the Waterloo Region "home" for most of her life, Donna is happily embracing the challenge of creating a new life in Ottawa.  Being forever and always an organizer at heart, there are plenty of ways for Donna to find joy both at home and in volunteer opportunities.
Subscribe to our Newsletter
What Our Clients are Saying
"Donna and Rhonda have been a godsend. I have been using their services over the past 16 years. They have kept me sane and organized! Peace of mind, a helping hand when I am overwhelmed, a kind gesture...Heart of the Matter gets me through and through, and I will bring them back, again and again. Of course I also do not hesitate to send my family, friends and clients their way. "
"Thank you for helping me get my "house in order" in so many ways. I feel a great weight is off my shoulders!"
"It was a transformative day! Thank you so much for your help, it was an amazing time. Your efforts and direction(s) have helped (monumentally) to kick start the process of getting our home to where we wish it to be."
"I'm very grateful that I learned about your company at the Real Estate Seminar that I attended a couple years ago. The change at my home has been transformational and I appreciate each member of the Heart of the Matter team that contributed to the success of my project. It has been a pleasure working with you and your colleagues."
"Are you feeling overwhelmed in your space? There is no mess, too big or too small, for Rhonda. If you are having trouble making decisions on things you own, she can help. If you need to talk through those decisions, she will listen and give helpful advice. Rhonda is efficient and effective at organizing. Her expertise is worth the time and money spent. I have used Rhonda's services many times over the years and I am always happy with the way things come together and work out. "
"Heart of the Matter with Rhonda Erb as owner/operator performs even better than the promises they guarantee. Since I first met this team in 2007 when they helped me pack and prepare for a house move they have become my "go to for help" with my many various organizing needs throughout the years. From turning a bedroom into an office, dealing with and organizing paper, setting up filing cabinets, conquering clutter and removing that " stuff", helping with income tax prep, organizing closets and kitchen cupboards, to mention just a few issues, this team is efficient, and hardworking. Their attitude is professional yet also sensitive to your feelings regarding the challenging changes you are facing. I have never been disappointed in their services which they tailor to your specific needs and requests. I highly recommend Heart of the Matter."
"You are truly amazing ladies and I thank God for bringing you into my life when I really needed the help.  My biggest fear before you came was thinking I would not be in the mind frame to get rid of stuff.  I am so glad I was.  I feel so good about what I got rid of.  I can't believe how easy it was this time.  You made that possible.  Thank you from the bottom of our hearts."
"I just wanted to say thank you for coming yesterday!  I knew I needed the help in the kitchen, but I didn't realize how much of a difference to my overall mental health you would make!  I am sitting here before 10am.  Isaac and I have enjoyed our oatmeal for breakfast and then we made a salad together for lunch which is sitting in the fridge.  Our mid-morning snack is also sitting waiting for us.  Then I pulled out a cook-book, found something to make in the slow-cooker, and made it.  All of my dishes are done and drying, floors are swept, table washed.  Mornings are my best times - I have the most energy and the least pain.  But the kitchen would drain my energy, and the thought of doing all of that was too much - so I have typically been starting to think about supper at suppertime, and you can imagine how well that works out! So thank you, thank you, thank you!  That was the best money I could invest into my kitchen!  One day, when I do get around to my renovations, I will definitely be calling you to help me plan it out!"
Thanks for the wonderful job you both did last week - I keep opening my filing cabinet to just admire the inside. The hot file system is working out really well for us too. I've started tackling the kids memento boxes - you guys got me off to a great start.
My kitchen and office are so beautifully organized that I have been able to keep them in order!!! If your ears tingle, it's me thinking a silent "Thank you!" as I am immediately able to put my hands on an important document or find a little-used utensil, thanks to your help!!!