Sometimes even the "Professionals" don't get it right.
It was just over a year ago when I published this Mama Bear's Office Makeover blog. I'm here today to confess that the changes that I implemented weren't working for me.

I know myself well enough to know that out of sight can definitely mean out of mind. However, visual appeal is also important to me.

This wall of hooks was part of my new office makeover a year ago, but yuck! It was not working for me.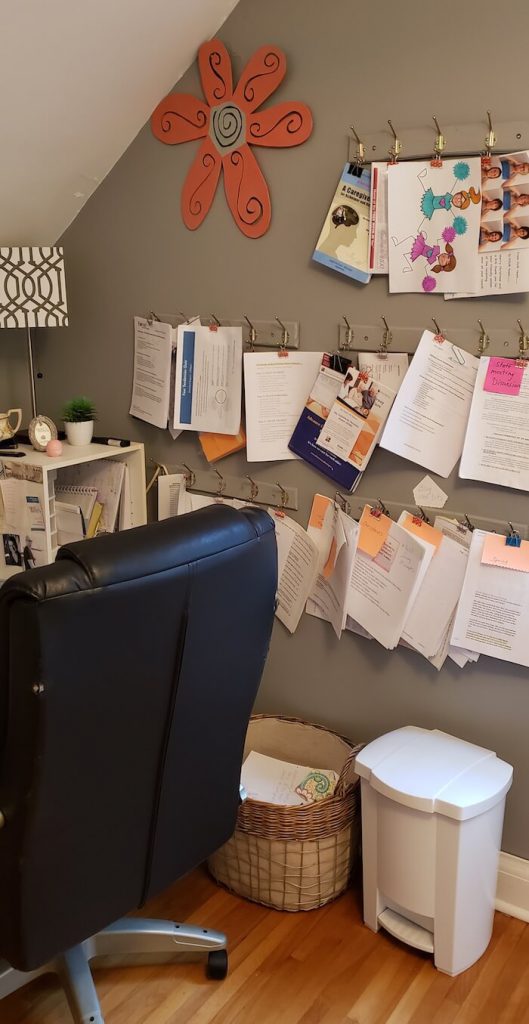 For the most part I didn't go to any of that stuff that was hanging on the hooks and every day it was an eye sore, so……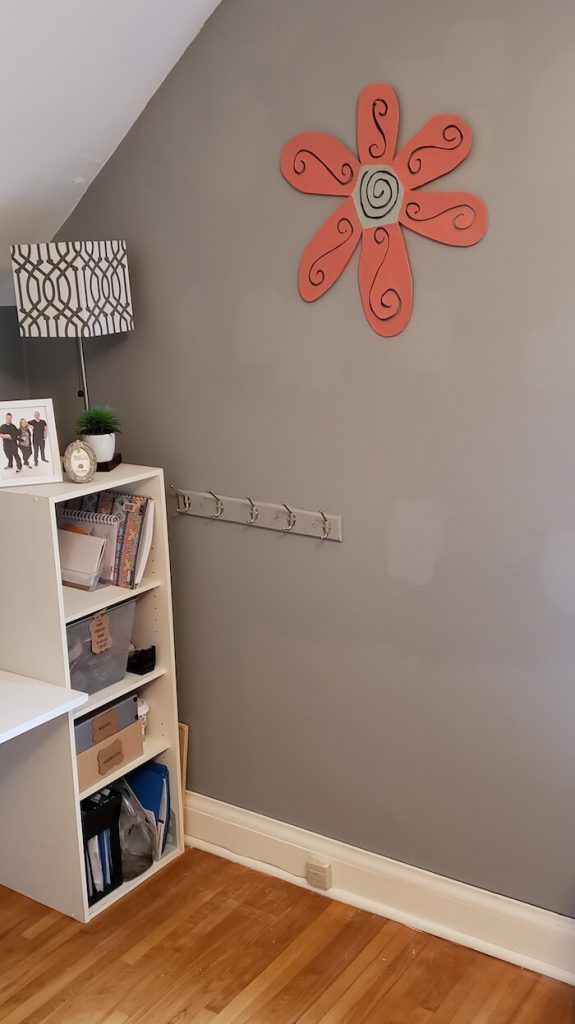 I took down the hooks, filled in the holes, touched up the paint and I've got back a wall that is more pleasing to my eye.

This corner of my office is working great for me.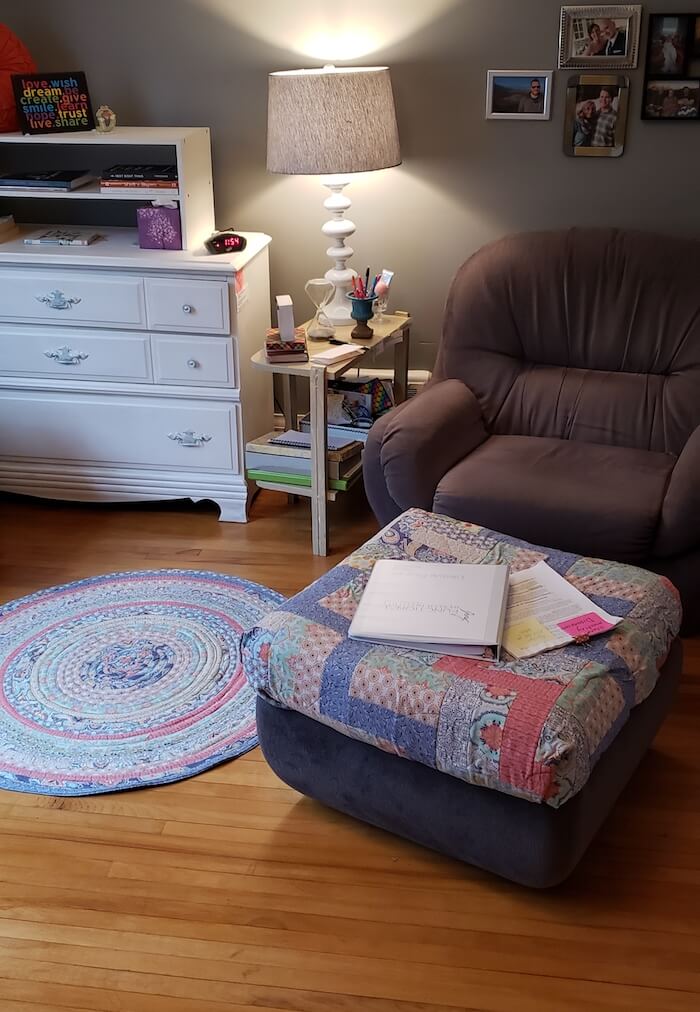 The mat and the quilt (that covers the large footstool) are additions since the original photos were taken. They are a lovely addition to my cozy corner that makes my heart happy. Made for me by my friend Linda.

Most times the stool is messy…..filled with stuff I want to review or reflect on.

I'm glad the eyesore of hanging clips is gone, and I don't need to look at it in the mornings when I have my cozy time in the corner
What did I do with all the stuff on the clips you ask?
In our work we tell clients, the home you create for something has to make sense for you. It isn't right or wrong. It's more about:
Where would you think to look for a particular item?
Would you even remember you had the item if you did need it?
I went through the clips of stuff (ruthlessly) and realized that I could recycle a lot of it. If I needed to access the information, I could get it elsewhere. The small pile that remained fell into two categories:
stuff I would use for blog writing
important stuff that I clipped to the hooks because I wanted a "safe" place to save it so I wouldn't forget where it was.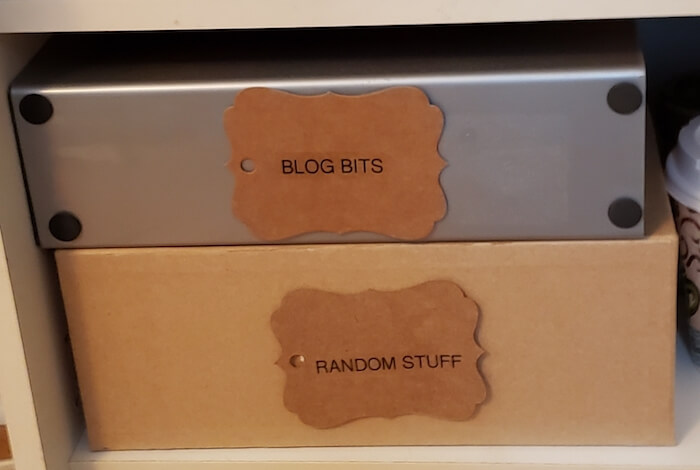 Saving those 2 categories of things became as simple as dividing it into 2 magazine file boxes. I stacked them on the shelf, labelled them and ta da the items have an easily accessible home – in prime real estate – and it is pleasing to my eyes.
My idea of clips and hooks on the wall was something that I thought would work for me. I realize now that I needed to try it or I would have always wondered if it would have been the ticket for me. It wasn't! True Confessions – even "Professionals" make mistakes 😉
If you have the itch for change but would benefit from a brainstorming session first, maybe our DIY package is just what you need.

Mention this blog post and get 15% off on your DIY booking. 

We can't wait to have one of these fun sessions with you. The ideas flow and creativity abounds when you put 3 heads together rather than just "noodling" it on your own.

Contact us today, for your 15% discount!
Thanks for visiting Heart of the Matter Professional Organizing. If you found this information helpful, we would love it if you would use the social media buttons to like and follow us or forward this blog on to a friend who might enjoy it!