Some of you are new to our Heart of the Matter family and others have been around since our early days back in 2004. In June of that year two friends, with no previous business experience, decided to jump into the world of entrepreneurship! Below is a photo of Rhonda and I back then. I cringe a bit when I look at this photo – for 2 reasons. One is the quality (sorry about that!) and two is the fact that my pink blouse really does clash with Rhonda's red hair doesn't it? As I post this photo, it is the first time I ever noticed that!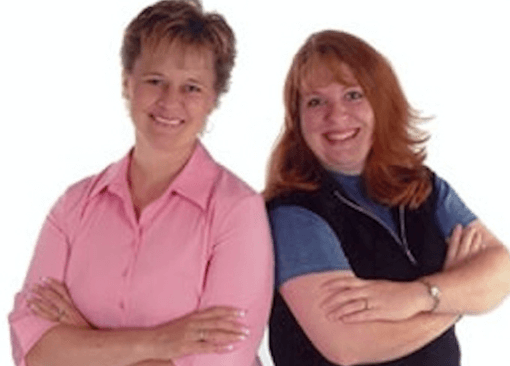 And here is a photo of us 15 years later.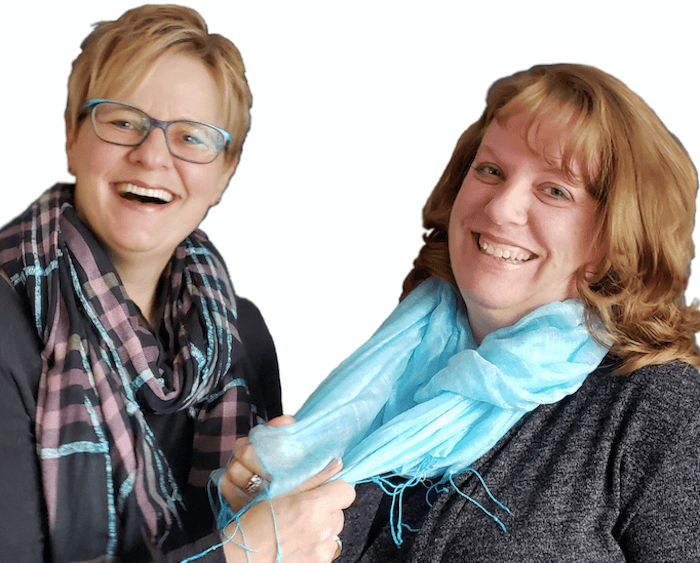 If you want to know more about the story of how we met and started out together on this amazing journey then check it out here.

God has been our CEO since the very beginning. I mean who sets out to pioneer the road of being Professional Organizers without some serious help from above?! I remember in the beginning that we were hesitant to even tell anyone what it was that we did. Professional? Who us? But gradually over time our confidence grew. We realized that what we wanted to convey is that we are Professional not Perfect. Rhonda and I are busy wives and mothers, and while at our houses everything does have a home, believe us when we say "everything is not always in its home". However, when it is time to tidy up we can usually get things ship shape in fairly short order!

This short clip probably says it best!
While still accurately portraying who we are and what we do, this video is part of our vintage collection and was shot in 2008 at time we made our DVD Power Over Paper.

Back in 2004, when we started out, we had a bit of help in the media from TV shows like Neat & Clean Sweep. However, for the most part, we explained what we did to every single person we met. You're a what? And you do what exactly? There is a lot of guilt, embarrassment and shame around disorganization. Women especially feel it and wonder what's wrong with them if they can't keep their home and family in order. To that we say….

"If organizing isn't your gift that's ok, then that means you are great at lots of other things! God gives us all gifts. We aren't ashamed to ask for help from our Hairdresser, Real Estate Agent, Lawyer or other professional, then why should we be embarrassed if we need the help of a Professional Organizer?"

In 2019 Professional Organizing is more mainstream and lots of people know about it (thank you Marie Kondo!). However, we are still on a mission to educate people about the value of services like ours.
Since Day 1 Rhonda and I have always wanted to be cheerleaders.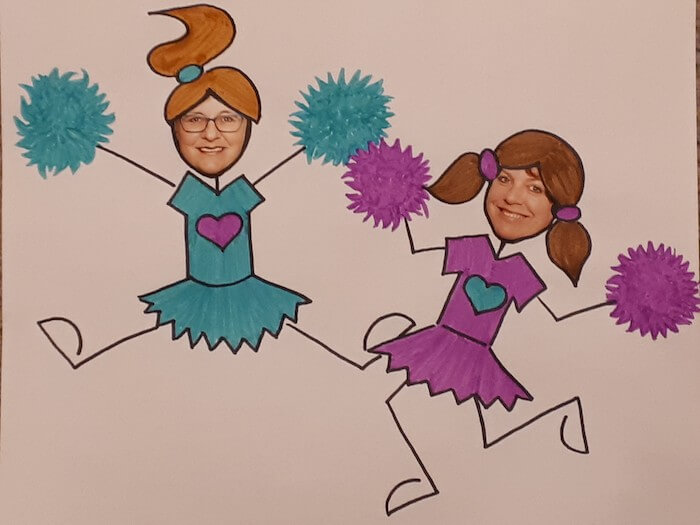 Well wait, not cheerleaders in the sense you might be thinking. Not chanting and doing gymnastics routines, but rather consistently and solidly being there to cheer our team and our clients on to being the best they can be.
Life can easily and regularly get overwhelming for all of us. Our very best days are when we get the chance to share a bit of our heart, not a piece of our mind with those who welcome us into their space. Words of encouragement, hands on help, practical advice (through emails, blogs & podcasts) are all ways that we hope we are able to share our hearts as we live out our purpose as owners of Heart of the Matter.

Our first client 15 years ago was our friend Lori Hoffman.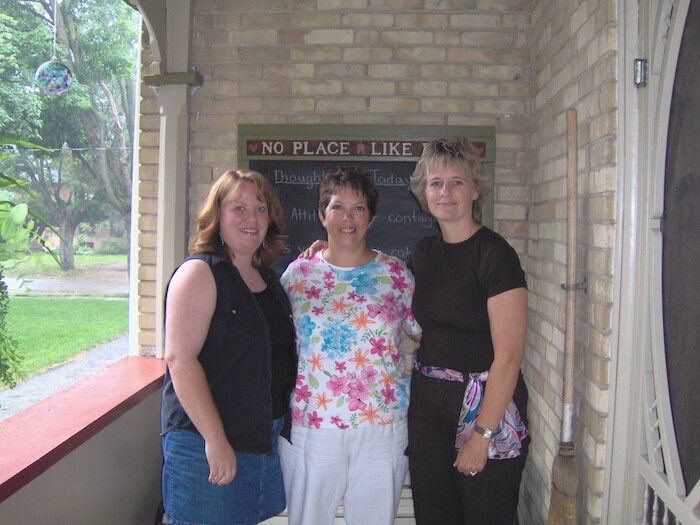 Lori actually paid us money to come and listen to her story and share what we knew. Lori, from the bottom of our hearts we thank you for taking a chance on us back in June of 2004. Your decision set the path for us and was instrumental in Heart of the Matter becoming what it is today.

Like with lots of our clients, we have stayed in touch with Lori through the years. Some of you will know her as Gramma Lori our guest blogger who shares her words of wisdom from time to time. Check them out
With this blog we are kicking off our season of Funtastic 15.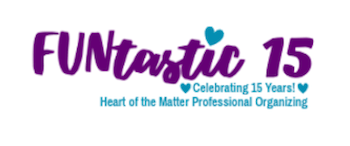 You'll be seeing the number 15 a lot in our blog titles from now until the end of the year. Watch for:
15 Days of kindness
15 Ways we can help
15 Rightsizing tips
15 Ways to say no (or yes)
15 Fantastic tips for teachers
15 Things we've learned in 15 years
15 Days of gratitude
15 Tiny faith builders
15 Non-stuff Christmas gift ideas
& more!!
Coming up at the end of this month Rhonda will launch our 15 Item Promote (yes I said promote, not promotion). Learn a new meaning for the word promote as Rhonda shares our exciting decluttering challenge!!

Watch social media as we share a vintage photo each week.

We are creating a brand new freebie for you called The Foundational 15.

Our team will be giving you 15 Book Reviews.

PLUS each month, for the rest of the year,  we'll be continuing with our FUNtastic 15 Free Video Chat contest.  Enter now!

Early on in our business we decided that it was important for us to be as green and friendly to the environment as possible. In our work there is still the time and place for plastic garbage bags (believe me!) but we chose to purchase many many blue IKEA bags and use them whenever we possibly could for taking away donations and recycling from our jobs.

To our regular Thrift Shops we have become known as The Blue Bag ladies. We drop off our donations in the bags. As the staff empties them they tuck them under the table for us and we pick them up the next time we are back. A few years ago I found this image on the internet.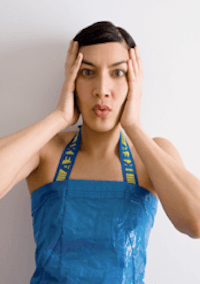 I couldn't resist doing a little old fashioned cut and paste to create this new version.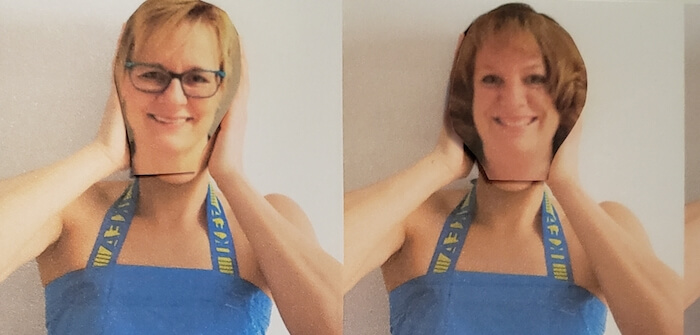 Now each year at Christmas I craft cards for our Thrift Shop partners with not just Rhonda's and my head but our whole team. The cards bring a smile as we drop them off along with some Christmas Goodies.

Rhonda & I are thankful for so many things as we think back over our years together in business. Will you indulge us here as we share just 15 of them?
1. Rhonda and I want to sincerely thank you all, as our loyal friends and followers, for sticking with us. Thanks for caring about us enough over the years to forward our tips onto your friends and in turn helping us to grow our email database. Thanks for trusting us enough to allow us into your in boxes each week.

2. Thanks for hiring us and recognizing that being organized is an investment for you and your family.

3. Thanks for being brave enough to allow us into your homes and classrooms. It requires you to be very vulnerable. We don't take that lightly. We are honoured that you trust us enough.

4. Thanks for inviting us out to speak to your groups.

5. Thanks for entering our contests.

6. Thanks for buying Heart of the Matter gift certificates for your friends and family.

7. Thanks for trusting us to help your parents move from the homes they have lived in for 30+ years.

8. Thank you to the Real Estate Agents of the Waterloo Region for being our friends and colleagues in the business world and referring us to your clients.

9. Thank you Lindsay Randall from Timewell On-line Auction for helping our clients sell their treasures.

10. Thank you Ryan Scott for your years of moving help through Moving By Design (2010 – 2017). Thank you Brian Collins for your on-going moving help through Commercial Moving Services.

11. Thank you MCC Thrift Stores (Kitchener and New Hamburg) and Mission Thrift Store for greeting us, with a smile, at your receiving doors. We have brought a lot of stuff your way over these 15 years and we couldn't do what we do without you.

12. Thank you to the Retirement Homes of the Waterloo Region for referring us to your new incoming residents.

13. Thank you to Murray and Jason. The two best husbands in the world! Thank you to our daughters Hayley, Kristyn, Jayda and Selena. By you 4 joining our team in 2018 we have officially become a Family Business and we couldn't be happier!

14. Thank you to each and every person who has been a member of our Heart of the Matter team (31 & counting!) in these 15 years. Rhonda and I could never have done this without you.

We care about every last one of you. From our hearts to yours…..thank you!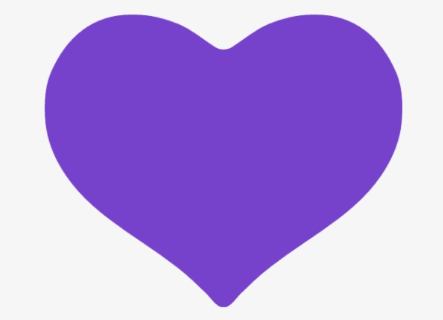 15. Last, but most certainly not least, thank you God for being our faithful CEO. There have been many twists and turns along the way, but we anticipate with delight what you have in mind for us for the next 15.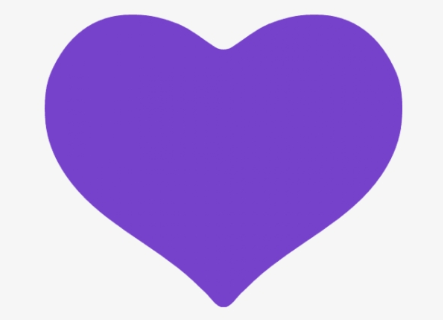 If you would benefit from some side by side help and encouragement Heart of the Matter would love to be your success partners. Mention this blog and get 15% off your project!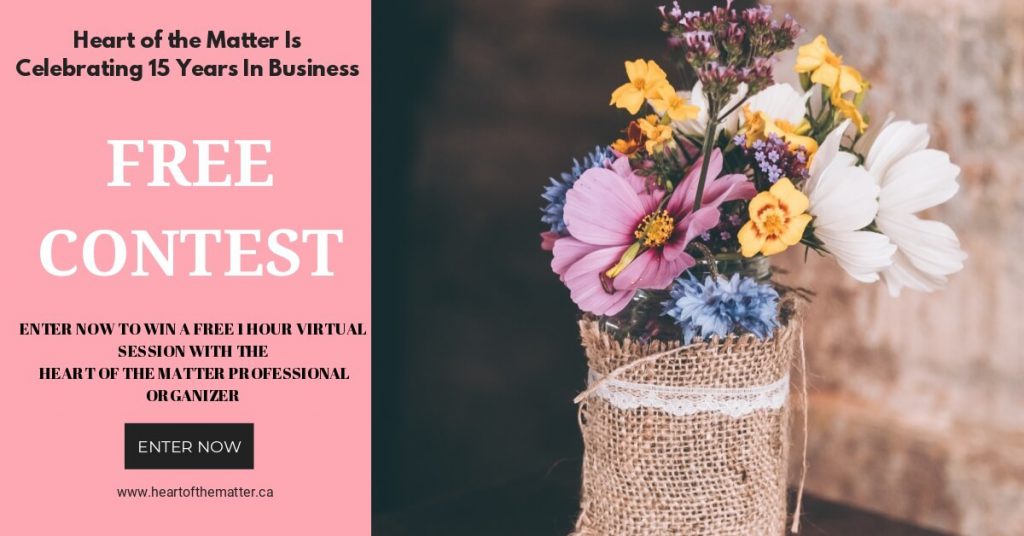 If you've enjoyed this content, please consider forwarding it on to a friend. Caring is sharing, and we sincerely appreciate anytime you are able to share us with those you care about!