Helping You Create Peaceful Spaces Since 2004.
In order..... to live a life of purpose.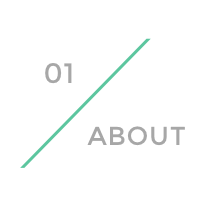 OUR STORY
Donna shares how all this started.....

We (Rhonda and Donna) met in 1997 at Living Water Fellowship in New Hamburg.
In November 2003 we started meeting together in a mentoring relationship.  With me 10 years older than Rhonda, it seemed like a natural way to extend our friendship as we met and shared what was happening in our lives and encouraged each other.
Soon after starting to meet on a regular basis, we decided to work through the book "The Purpose Driven Life" by Rick Warren.  This book is intended to be a 40 Day Journey towards learning about God's purpose for our life.
Shortly after we started meeting together, we had opportunity to hear a Professional Organizer speak at a group we both belonged to.  We were very excited to hear more about the profession.  Rhonda in particular was SO excited that she couldn't sleep the night before and was the first one to arrive at the meeting.  This is the same Rhonda who, as a little girl, set up files and did "tax returns" for her friends!  After hearing Professional Organizer Dawn Elliott speak at that meeting, both of us realized that she was just an ordinary woman like us...if she could do this and make a living at it, why couldn't we?  Just as God had blessed Dawn with the gift of organization, we realized that day that we too had been blessed with the same gift.
This whole 'hatching' process happened over a very short period of time.....keep in mind that we were still working our way through the 'Purpose Driven Life'.  By the time we had finished that book we knew what our purpose in life was.....and our mission statement for our new business became easy to formulate.
Heart of the Matter strives to equip and mentor individuals to get their space in order, so that they have the time and energy to fulfill their purpose in life.
Our tagline followed along at some point thereafter ...
In order..... to live a life of purpose.
Rhonda and I started meeting together in January 2004.  In April 2004 we officially decided we would start this business together.  Heart of the Matter's first paying client came in June 2004.  On July 2, 2004 we registered our business partnership under the name Heart of the Matter, Creative Organizing Solutions.
One of the things we did early in the process of starting this business was get together a wonderful group of four women known as our Prayer Support Team.  We want to be faithful as we build Heart of the Matter, and prayer has been foundational!
Something we have committed to do is share our gifts with those who aren't able to afford our services.  We do this on a regular basis with several hours given here and there, but we also organize 'Clean Sweep' events.   For a Clean Sweep we get together a team of volunteers (often including a handyman) and go into a home and do an organizing "extreme makeover" at no charge to the client.  We pray and ask God to bring to us the situations where He wants to use us to make a difference.
As God has expanded the vision for Heart of the Matter, we have also expanded our Prayer Support Team from four members to eight.
As our business has grown, we have expanded our staff.  We have been blessed with an amazing team that have caught the vision of who we are and how we want to offer our services.
On November 1st, 2008, Heart of the Matter released a DVD entitled Power Over Paper, produced and directed by Nate Schmidt.  The Hotfile™ was also a new addition to the product line-up in 2008.
In January 2010, Rhonda and I started a 12 week course at our church called "Hearing God's Voice".  It has been life changing for us.....both personally and for Heart of the Matter.  As we learned to truly allow God to be our CEO the growth and opportunities that have come our way have been amazing!
In May of 2010 we were approached by the owner of Senior's Move and were asked if we were interested in purchasing this established business. After prayer and consideration we sensed that this was a good and positive direction in which to move. Effective September 1, 2010 we hired 4 more employees and as a team took on the challenge of finding our way in this new business. We soon discovered that there were many similarities between our two companies. 
As we go about our daily work we are humbled by the lives that we are able to touch.  Every client is a treasure and we truly enjoy our work days!
Heart of the Matter is truly God's 'Work in Progress'

Subscribe

to our Newsletter!

To stay up to date on the latest events, news, tips and tricks from Heart of the Matter Professional Organizing.
Donna Schmidt and her husband Murray are parents to three great young adult kids.  Two years ago, as empty nesters, Donna and her husband made the decision to rightsize into a small house in Kitchener.  After having lived in New Hamburg for over 20 years they are enjoying the new adventure of exploring the city.
Co-Founder
Gold Leaf Status in Professional Organizers of Canada
Diamond Status in National Association of Senior Move Managers
Rhonda Erb and her husband Jason live in Baden with their 3 lovely daughters.  She is a busy mom who is involved in many activities, including school council and her church choir.  She is blessed to be able to work with such a great group of women everyday.
Co-Founder
Gold Leaf Status in Professional Organizers of Canada
Diamond Status in National Association of Senior Move Managers
Deanna Koller and her husband are parents to two great teens.  Deanna likes all kinds of physical activities and challenges, enjoys watching musical theatre with her daughter, and can often be heard on the job humming a few tunes.
Office Manager, Professional Organizer & Senior Move Manager
Terry Shuh and her husband Bruce live in Waterloo and have two married children and four precious grandchildren. They love spending time at the cottage in the summer months with family and friends. It is a privilege to work alongside a great team with our wonderful clients when they need our support and services.
Professional Organizer & Senior Move Manager
Madeleine and her husband Jaye live in Elmira and are proud parents of 3 girls and 1 boy, 1 dog and 1 cat. She is a very active mom, keeping busy with kids and church activities. She has a strong desire to help others get their spaces organized so they can come home to a peaceful and enjoyable environment.
Professional Organizer & Senior Move Manager
Sherri Gilchrist and her husband Sheldon live in Wellesley with their two amazing kids and dog. Sherri enjoys watching her son play hockey, reading, hiking, and spending time with friends and family.
Professional Organizer & Senior Move Manager
Thank you so much for your fabulous presentation on Tuesday evening. You have such a great and funny way of presenting that anyone can relate to. I really liked the various ideas you had for meal planning and what to do with the children's art! I am implementing them already. I also was inspired to revisit my cluttered hotfile and sort, toss and file what was in there. I kind of lost how to use it properly but now I am going to go back to doing it right. Thank you! I really had to restrain myself from not jumping up and touting your great helpfulness to everyone in the room.
My house sold last Friday and there was lots of positive feedback on how neat it looked. Every time I look at my organized closet and cupboards I smile and think about money well spent.
I wouldn't have been able to accomplish what was needed to move my parents and their belongings if it hadn't been for Senior's Move.   You skillfully planned, organized and executed the move.  Seniors Move are masters at making "your move" successful.  I highly recommend them to seniors and their families and anyone who needs to move at a moments notice.
My family and I wish to thank your staff for the careful/caring service throughout my wrenching shift from our family home to my townhouse.  We marvelled at the polite, courteous service of the gentlemen Movers.  The cheerful teamwork of Tammy and Terry allowed their organization to complete their tasks with utmost efficiency.  Deanna, the prime mover, had everyone/everything subtly under control from start to finish.  Her calm, pleasant manner was much appreciated as we coped with our own frustrations.  Thank you one and all.