The calendar says that we are fast approaching the end of November.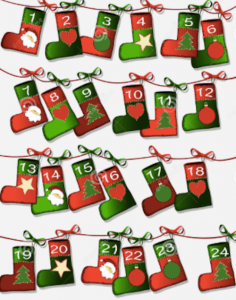 We can see Christmas in every direction.  How are you feeling?  Have you taken a few moments of quiet to think about what you want for yourself and your family over the next month?  I'm guessing that most of us want a beautiful combination of the true meaning of Christmas with a dash of excitement and wonder thrown in for good measure.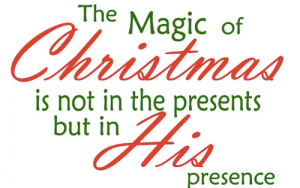 Remember to be gentle with yourself.  Just because you have always done things a certain way, doesn't mean this can't be the year to shake things up a bit and simplify.  Do what you enjoy doing.  Set priorities and try your very best to stick to them.
No doubt shopping is on your to do list.  It might be a few last minute items or you might have a big job ahead of you.
Are you the type of person (like Rhonda) who does your Christmas shopping all year round?  If so, you will be pulling everything out at this point and deciding what last minute items you need to purchase.  If, on the other hand, you are like me (Donna) and do your shopping in the month of December you might benefit from this tip.
I learned a valuable lesson a few years back, and I want to pass it along to you.  I enjoy a bustling day of Christmas shopping, and I had my big list prepared and all the stops listed.  I started out bright and early and had a productive day as I visited the various stores on my list.  Later in the evening I was at Wal-Mart with my big cart full of items……and my Mastercard was declined.  My first thought…..embarrassment!!  But, upon thinking about it further, I knew that I had not exceeded my credit limit…..in fact I was pleased that I had stuck to my budget despite the fact that I had visited many different stores that day.
The kind check-out clerk suspended my order (because I didn't have cash or debit with me) and allowed me to step aside and find out what was wrong with my card.  Upon phoning home, I learned that Mastercard had called and informed us that the card had been put on alert because of the # of transactions that had occurred in one day (over 20).  Apparently in the fine print of our cardholders agreement we were told that this would happen.  The customer service rep. informed us that if we are going to be going on a shopping trip where we'll have an "out of the ordinary" number of transactions that we should call ahead and inform them.  The same is true if you are going to be traveling and having transactions outside of your normal geographic "charge area".  Call ahead……you don't want a situation like this to slow you down on your next shopping trip 🙂
Top priorities before heading out shopping
Take stock of what you already have on hand – maybe there are some things you purchased during the year that you have forgotten about.  It is always a good idea to keep a list all year round of gifts you buy and tuck away for Christmas.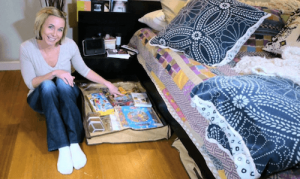 Set a budget and stick to it.  Pay cash or debit if possible.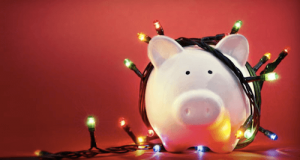 Brainstorm gift ideas before you head out.   Ask friends or colleagues at work what sorts of gifts they are buying.  It might give you some creative ideas.   Flip through flyers or do some looking on-line to get creative ideas.
Prepare a list.  There is nothing worse than wandering aimlessly through the crowds at the mall.  Decide before you head out what you are looking for and what stops you are making.
Plan your route so you are not zigzagging around.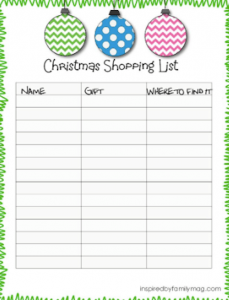 Buy the same thing for more than one person.
– candles for all the teachers, childcare providers etc.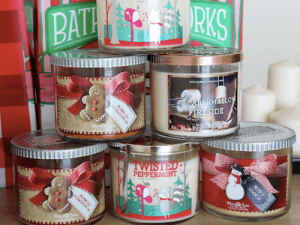 – slippers for all the sons and sons-in-law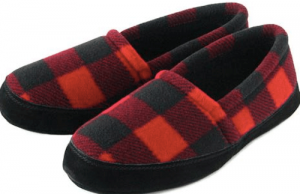 – cozy throws for all the sisters and sisters-in-law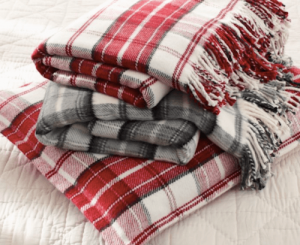 You get the idea!
Or better yet, experiential gifts are the way to go.  Gift cards for restaurants, spa treatments or the movie theatre.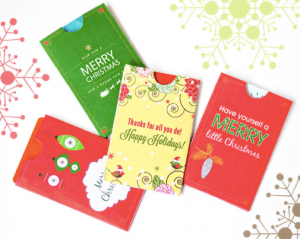 Create your own gift certificate for a family bowling night and pizza with your children and grandchildren.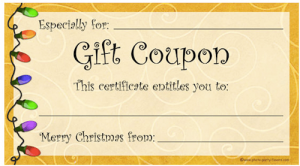 Consider going to a small town rather than battling the crowds of the city.  New Hamburg is a great example – they have a Home Hardware, a delightful gift shop – Is This Chair Taken, The Bargain Shop and lots of other great options.  New Hamburg is just one example, but consider an alternative shopping experience.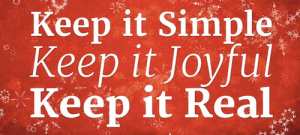 ---
 Christmas Gift Certificates available from Heart of the Matter for YOU!   Tell your family that this is what you would like for a present this year.  You can opt for 'hands on' organizing assistance or a DIY consultation.   Check out our package options.