Before we jump into our regular blog this week, just a quick reminder that we would love to have you join us for our Gala Charity Fundraising event on Saturday, November 2nd. NOTE: Final deadline for ticket purchases is midnight on Thursday, October 24th. Invite your friends!! And join us to support the great work of MCC and to CELEBRATE 15 years in business for Heart of the Matter. Purchase tickets here!
I'm happy to welcome again my guest blogger this week Roxanne Martin.
Hi! I'm Roxanne, avid reader, Star Wars fan, blogger and former staff member with Heart of the Matter. I'm also wife to a pretty incredible guy, and mom to two amazing kids.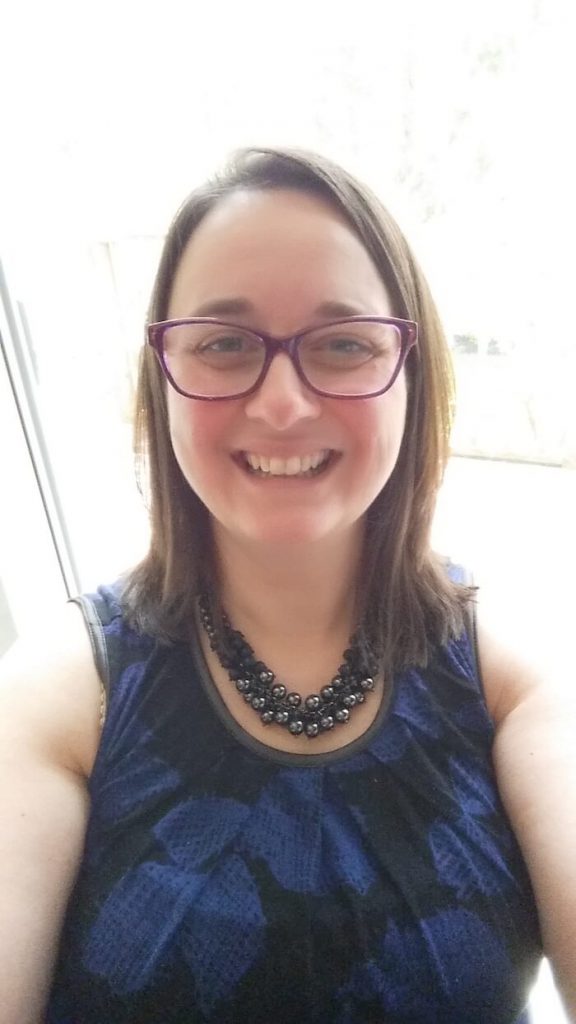 In my pre-kids years, I worked for Donna and Rhonda, in the earlier years of HOM; I learned a lot from that job and got to explore one of my passions which is organizing!!
One of my all-time favourite things to do is read! My blog is entitled "Red 5's Book Nook" (Red 5 is a Star Wars reference) and you can check it out here. I started my blog about four years ago and I've enjoyed it immensely. I've also recently joined the world of Instagram and you can find me here.
Read on for my review of The Gentle Art of Swedish Death Cleaning by Margareta Magnusson.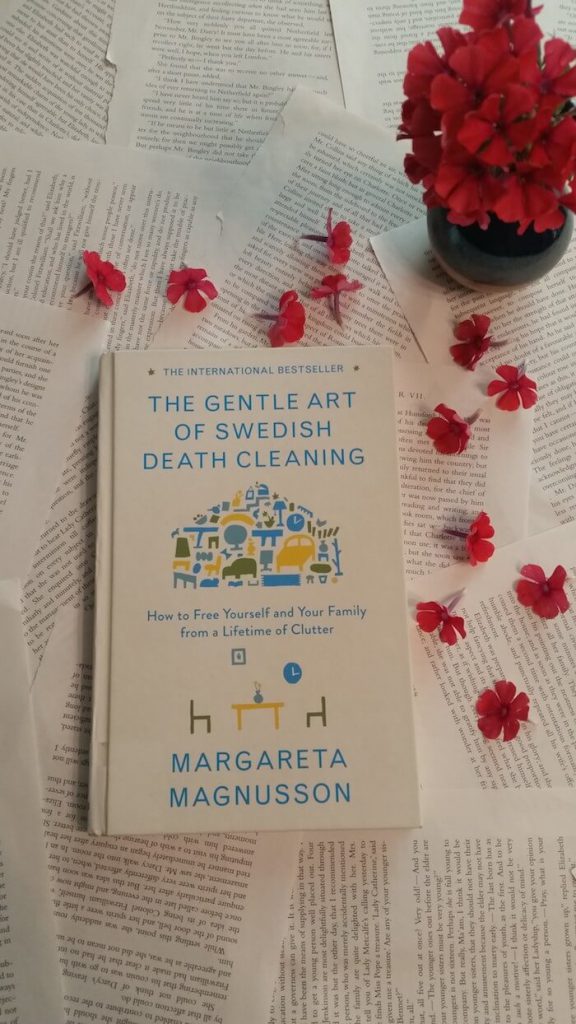 For those of you who are looking for a really special book, this may be the book for you. I found this on a list of books about de-cluttering/organizing and right away the title and the description made me very curious. What is meant by "death cleaning" and what is it all about? Needless to say, I was quite excited to get into this book!
The author, Margareta Magnusson, describes death cleaning as the Swedish practice of removing unnecessary things from your home and making it nice and orderly; this saves time for your loved ones in having to go through your possessions after you're gone. Magnusson shares her own personal experiences with downsizing and planning a move after her husband's death, plus dealing with the items her husband left behind as well. She explains that death cleaning is something that can be done at any age, not just when you're nearing the end of your life. The earlier you start this process the more energy you'll have for it (starting when you're 60 and hopefully in fairly good health, compared to starting when you're 85 for example and maybe experiencing less energy to tackle a task as this).
How many of you know someone (or have experienced it yourself) who has suffered the loss of a parent or relative or close friend and then the family members are left with the job of taking care of those possessions? That can be a daunting task depending on how much stuff was left behind. Usually it's an entire house worth of items possibly saved up over multiple decades. Death Cleaning puts the responsibility on us as individuals to take care of our own belongings. It's not a bad idea when you stop and think about it! As Magnusson states in the book: "[a] loved one wishes to inherit nice things from you. Not all things from you." (33) So true! No one wants to inherit and have to deal with 50 old margarine containers and lids from their loved one. And that example begs the question: does anyone actually need that amount of margarine containers?
Magnusson suggests starting with storage areas and attics, as the items in those areas have probably not been used as often if they've been in storage for a period of time. She also suggests not starting with letters or photographs as those take a lot of time to go through as memories surface with each one! Start with large items and finish with small ones (13).
When reading books on the topic of de-cluttering and organizing, I really appreciate it when the author shares questions she or he ask themselves and that we can ask ourselves as we're downsizing and de-cluttering. One question that resonated with me was "will anyone I know be happier if I save this?" (105). What a great question! It really makes me stop and ponder the things I actually save and why. Going back to the margarine containers example…will anyone be happy that a loved one saved all these containers, which they'll probably end up throwing out and wondering why those were saved in the first place? Happiness probably won't be the first emotion someone feels when they open a cupboard filled with margarine containers and lids.
One thing that really stood out to me was the author's idea of a "Throw Away" box. This is a box of items that hold meaning for only you and no one else. Items could be a random pebble that you thought was beautiful, an old love letter, or a keepsake from a special vacation. They may be sentimental items that hold a certain memory for you, but to other people they are just random and hold no value. These items go in the "Throw Away" box, and then when you've died, your family knows that the contents of this box can be automatically thrown away (although your family may want to go through them first just in case). I've never heard of this idea before and thought it was kind of a brilliant one! An entire box that family members know what to do with after you've passed! That definitely holds some appeal. Magnusson also recommends that it's important not to choose a huge box for this type of storage; a smaller box is much more manageable.
Magnusson ends the book by encouraging the readers to talk to someone about their wishes or write them down, and to be practical about what you're leaving behind. If you know a certain person wants first dibs on your book collection, make sure that is clearly stated or written somewhere. Examples like that are helpful to think about and express if it's something you feel very strongly about.
When I'm reviewing books like this, I usually like to finish my review with a "recommended for" aspect, so I'll continue that with this book. This book is quite short – just over 100 pages! So, it's fairly quick to get through, or to take your time going through without feeling overwhelmed. It's great for someone who is looking for a thoughtful way of going through their things, not just de-cluttering everything as fast as possible! The author takes the time to share her thoughts on each aspect/area of the book, and has you stop and think or remember the items you're handling, and the memories that go with it. It's also a GREAT book for those who are at a stage of downsizing, whether that's later in life or in your younger years. As we learned earlier, it doesn't matter what age you are…anyone can go through the "death cleaning" process.
If you would benefit from some side by side help and encouragement then Heart of the Matter would love to be your success partners. Mention this blog and get 15% off your project!
If you've enjoyed this content, please consider forwarding it on to a friend or giving us a review on google. Caring is sharing, and we sincerely appreciate anytime you are able to share us with those you care about!

Follow us on: Facebook | Twitter | Pinterest | Instagram | Youtube |
Was this email forwarded to you? Subscribe here so you don't miss the next one.