When it comes to finding new homes for stuff people no longer want, use, or need, here's what we've learned over the years……
1. What you think is worth money, may not be – sometimes what we call antique furniture is just used furniture.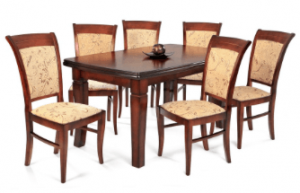 2. When someone tells you an item is worth a lot of money, ask them if they know someone who wants to buy it…..chances are they don't!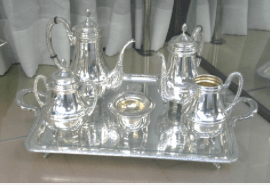 3. It can take a lot of time to find the right buyer – best to start now when you have the time.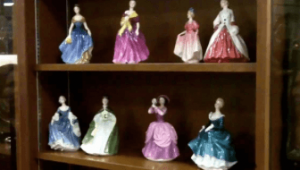 4. When you donate items to your community museum or historical society, you may receive a tax receipt.
5. Win-Win is best! – give something you have enjoyed to someone who will also use it and enjoy it.  The feeling of satisfaction is amazing!
6. Antique store prices are not what someone will pay for your stuff – even if it is exactly the same as something you see in the window of the shop.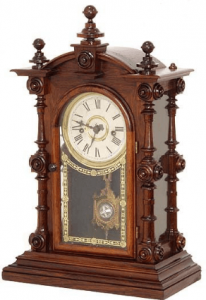 7. The important things in life……aren't things!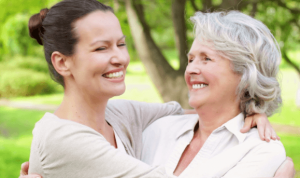 (These tips shared originally by our friends  The Downsizing Divas)
You are a generation that saved and cared for your belongings, and you hate the idea of "throwing" them away.  Donation is a win/win solution.
You have the satisfaction of passing along your items to an agency that does good work.  I don't think any of us would disagree that the Mennonite Central Committee or Bible's for Missions do good work.  Your donations are good quality and will draw a fair return.  That money will go to the good work of these agencies and in turn you are a valuable part of that good work!  On the flip side, I think we have all been on the receiving end of a fabulous donation find.  Walking into a Thrift Shop and not being able to believe the good luck of finding a fabulous piece at an unbelievable price.  How much better to have your items being found by the ideal buyer rather than collecting dust in storage or finding their way to the landfill site.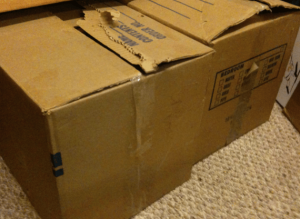 Lots of us grew up remembering live auction as a way to disperse items that had belonged to our grandparents or other family members.  There still is a place for live auction, but more and more we are finding that our clients are disappointed that the things that they thought had value don't.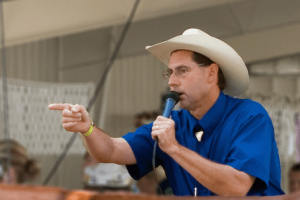 On-line auction is the way of the future.  Let me tell you about my experience with this new way of selling items.

When my mom rightsized two years ago, I called on my colleague Lindsay Randall from  Timewell Auctions to help us out.
Mom had decided what she wanted to take to her new home at Highland Place Retirement Residence.  While she was open to donation, she did hope to realize some income from the sale of items as well.
Lindsay and her mom (it is a family owned and operated business) arrived at my mom's place first thing on a Thursday morning.  In record time they had photographed all the items being listed for sale.  By the next day my mom's auction was posted on-line and Timewell had begun to advertise it to their extensive data base.
If you aren't familiar with on-line auction, it is great.  You can check out their offerings and if you are ready to start bidding you register on their site with your credit card.  The auction is open for a week and you can drop back during that time to check the status of your bid.  There are options to set a maximum bid and different notifications so you can customize your experience.  When the auction closes your card is charged if you are the top bidder.  Timewell then hosts a pick-up of the items.  I was around that day when the pick-up happened at my mom's house.  I was amazed how efficient the time was.  It ran like a well-oiled machine!!  People arrived, lined up and Timewell staff quickly processed them through.  It is the responsibility of the buyer to bring any packing material required, and the help to do the lifting and loading.  At the end of the 2 hour pick-up window, Timewell handed us our cheque for the proceeds of the sale.  They charged their percentage of the process and we were all happy with the results!
Watch our interview with Lindsay from Timewell Auction
Check out Timewell Auctions
and contact them directly to book your complimentary initial consultation.  Be sure to tell them that they came highly recommended by Heart of the Matter 🙂
How can our services help your Rightsizing Process?
We often tell people that our Senior's Move services are not "all or nothing".  We always offer a complimentary initial consultation and maybe learning a bit more about how we can help would be a good way to start.
We can offer:
encouragement from a neutral 3rd party
help in creating a workable timeline for your process
loads of resources that you can explore yourself or have us assist with (everything from junk removal, to on-line/live auction contacts, free furniture pick-up etc etc)
physical help to sort things out
floor planning assistance (helping to figure out what will fit in the new home)
assistance with the evaluation process
taking away donations to the Thrift Shop after work sessions together
providing packing supplies
packing
booking our reliable movers
watching over the move day process
full unpack and set-up of new home
taking away all used packing supplies for recycling
and much more!
Contact us today to book your complimentary initial consultation.   We want to be your success partners!
Check out this full length Rightsizing workshop that Donna & Rhonda did recently at the Woolwich Family Health Centre.
Our website offers some further thoughts on Senior's Moves by Heart of the Matter.
Food for Thought:

"Age is an issue of mind over matter. If you don't mind, it doesn't matter." ~Mark Twain