Once you have made the difficult emotional decision to rightsize to the appropriate home for your stage of life, then the physical work begins!
It can feel overwhelming!  Where do you start?  How do you begin?
Start on spare bedrooms, basement, closets, attic, garage and sheds months in advance of the move.
Tell everyone who is storing stuff at your place to claim it before it gets tossed.  Set a pick-up deadline date and stick to it!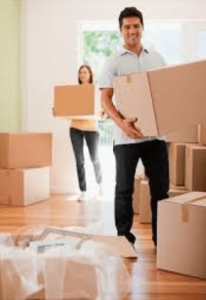 The ideal is to go through the house twice.  First time do just the easy stuff.   We like to refer to this as the low hanging fruit.   Toss the no brainers in the donation bag or the garbage bag.  Anything that bogs you down, save it for round 2!
Think about the answers to these questions:
What sort of space are you moving into?
What will be different after you move?
Do you need space for overnight guests? dinner guests? meetings? hobbies? grandchildren's toys?
The answers to these questions will help you decide what to keep and what to get rid of.
Storage pieces are key.  Many retirement apartments have minimal closet and storage space.  Do you have good pieces in your home already that will make the transition with you?  Or, do you need to consider a few key purchases?
Empty the pieces where they sit now, and as you come across items that you want to take, start placing them into the pieces that will move with you.  This gives you an accurate visual on quantities.
Think about the square footage of where you are going.  If you are going from 2000 square feet to 1000, then for every 2 items you handle, you have to get rid of one.
Try to keep storage items that have dual purpose, for example a coffee table that has storage in it, or an ottoman that can open up to hold favourite blankets or mementos.
It is important to get an accurate perception of what will fit.  For lots of us this is difficult.  We WANT to believe that more will fit (in a way that is pleasing to the eye) than what actually will 😉
We have helped a lot of clients with this space planning aspect of the process.  Here are our tricks of the trade.  We measure furniture pieces at the origin location and then go together to the destination and measure and tape out placement there.  It gives a tangible way for families to make wise decisions about what goes and what just won't fit.
Measure the running clothing bar lengths in the destination home and then tape that out on bars in the closets at the origin home.  I remember doing this with my mom when she rightsized.  Her new suite in retirement had two closets.  I measured the bar length and taped it out on a bedroom closet and the front hall closet back at the origin, then emptied those two closets.  As she worked through clothing she hung it into the measured space and she could see, each step along the way, how full the space was getting.  She made great decisions about what to take and what went into the donation bag because she had a tangible reminder every step of the way.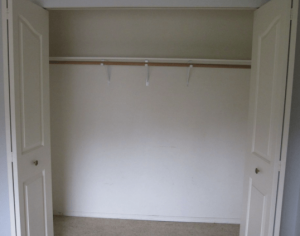 To make the rightsizing process easier, we have what we refer to as our
 "HELP" PLAN OF ACTION 
H – Handle & Sort   
This is tried and proven by us to work and bring direction to people who don't know where to start.  It is our first step in any project that we do.
Sort like items together so you have a sense of what you've got.  It is easier to make decisions when you get to the evaluation step.
People tend to start with evaluating, take notice that it is actually step #2 in the process.   If you haven't sorted first, then you pick-up the first item and you quickly get overwhelmed.  You don't know how much of this item you have, you don't know if you have better versions of it.         Sorting is where you start!
E – Evaluate  
Now that like things are together, evaluating is a little easier.  Send garbage, recycling and donations in the proper direction.  Decide what you are going to take to your new home.  Be sure that you love it, use it regularly and know where you will store it.
L- Love it or lose it 
The rightsizing process is a little different from basic home organizing.  Space constraints in the new home are going to require ruthless evaluating.  Think about what you need for everyday use and what you love and have space to display.  These two criteria are what need to run through your head continually as you navigate the love it or lose it phase of the project.
Think about creating a mini version of the home that you have loved all these years and where you have raised your family.  Mini version is key. 
A catch phrase to remember here…..keep only a sampling!
P – Pack it and place it
Here is what we have learned in our years of experience about the actual move.
We do it all in 2 days.  Day number one is packing.  We arrive with all the necessary boxes, paper, tape and labels.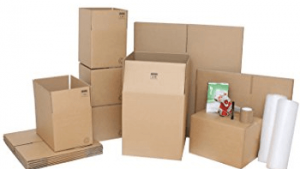 We take photos so that we can duplicate it again at the other end.  This includes such things as china cabinets, wall groupings of photos or artwork, surfaces of dressers and bedside tables.  You name it, we do our very best to set things up again exactly as you like them.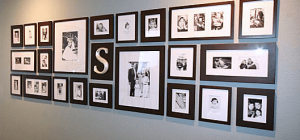 We have a couple of reasons why we don't start packing weeks in advance.  The most important reason is that this process is emotional enough.   If things don't have to be dismantled any further ahead than possible, all the better!  Plus, from a safety point of view it is better not to have boxes sitting around as trip hazards.
In our process, on day number 2 the moving truck arrives first thing in the morning.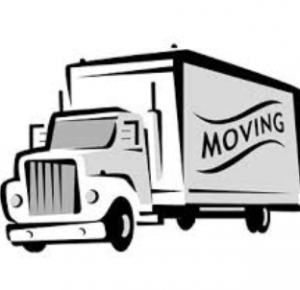 It is our suggestion that the client spends the day with family or friends and allows us to watch over the process.  We have gone over all the details together and we are the eyes that supervise the loading and unloading.  By early afternoon the movers arrive at the destination location and our extra unpackers do too!  We get all the boxes emptied and the items in place.
We take away all the used packing supplies and by evening, we are ready for the big reveal.  Because we have discussed floor planning in advance with the client, we are able to have everything placed to their specifications.  The client arrives to their new mini version of home and are thrilled with the results!
Want to read more about tips for the rightsizing process?  Check out these other blogs:
How can our services help your Rightsizing Process?
We often tell people that our Senior's Move services are not "all or nothing".  We always offer a complimentary initial consultation and maybe learning a bit more about how we can help would be a good way to start your process.
We can offer:
encouragement from a neutral 3rd party
help in creating a workable timeline for your process
loads of resources that you can explore yourself or have us assist with (everything from junk removal, to on-line/live auction contacts, free furniture pick-up etc etc)
physical help to sort things out
floor planning assistance (helping to figure out what will fit in the new home)
assistance with the evaluation process
taking away donations to the Thrift Shop after work sessions together
providing packing supplies
packing
booking our reliable movers
watching over the move day process
full unpack and set-up of new home
taking away all used packing supplies for recycling
and much more!
Contact us today to book your complimentary initial consultation.   We want to be your success partners!
Our website offers some further thoughts on Senior's Moves by Heart of the Matter.
Check out this full length Rightsizing workshop that Donna & Rhonda did recently at the Woolwich Family Health Centre.
Food for Thought:

"Count your age by friends, not years.  Count your life by smiles, not tears.

~John Lennon