Lauren Willson is a friend of my daughter Hayley and she was the maid-of-honour in Hayley and Ben's wedding this past June.
Lauren was born here in Canada, but her family moved to Japan when she was two.  Lauren is the oldest of three daughters.  Her parents are missionaries in Japan working in a Christian International School.  Mom is the elementary school principal and dad is the facilities coordinator.
Lauren returned to Canada for university.  Her, Hayley & Ben met when they all were attending.Redeemer University in Ancaster.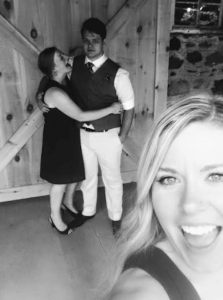 Lauren graduated in the spring of 2016 with a Bachelor of Education and taught in England for one school year.
She made a quick trip back to Canada in June for the wedding, and then finished out her teaching year in mid-August.  We had a chance to visit together late in the summer when she spent a few days in Kitchener.  She is on the move again, and has settled (at least for now) in Victoria BC to be close to her sister who is in University there.
Over dinner one evening, before her move to BC, Lauren mentioned something that really caught my attention.  She said "everything I own is in 2 rubbermaid tubs and 2 suitcases, and it feels great!!".  Her clothing fit in two suitcases and her other "stuff" fit in the two rubbermaid tubs.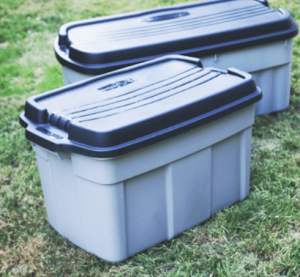 That is the true definition of living life light!  Check out this interview that I did with Lauren and see if you could take minimal living to this level.
FOOD FOR THOUGHT:  
It is sobering to contemplate how much time, effort, sacrifice, compromise and attention we give to acquiring and increasing our supply of things that are totally insignificant in eternity. ~ Anne Graham Lotz