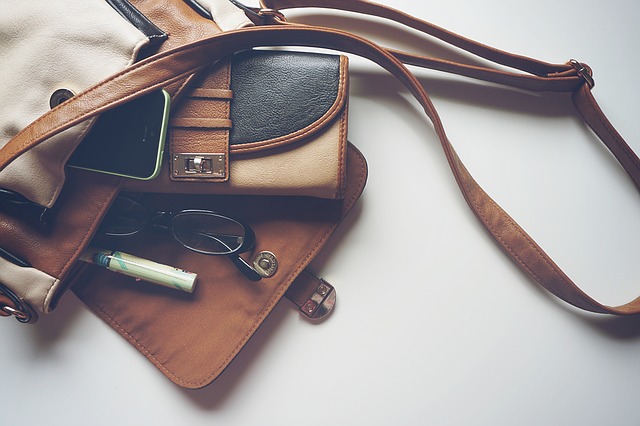 The key to having an organized purse is to keep it simple! Pare down to just the essentials. Carry just what you need and consider storing the non-essentials in a separate bag in your car or in your desk at the office. Choose a wider purse over a deep one to avoid having to root for what you are looking for.


Divide your purse into zones and give each category a home in its own small zippered bag. If bags are clear or colour coded it is a snap to find what you need, when you need it.

One pouch for personal care (lip balm, comb, make-up)
One pouch for health (aspirin, antacid, tissues)
One pouch for office (notepad, pen, calculator)
Conserve space by using travel sizes of personal care items.

Tidy your purse weekly by ditching stray bits of paper, used tissues etc. You can do this while you are waiting for appointments.


Use ice cube trays for storing earrings.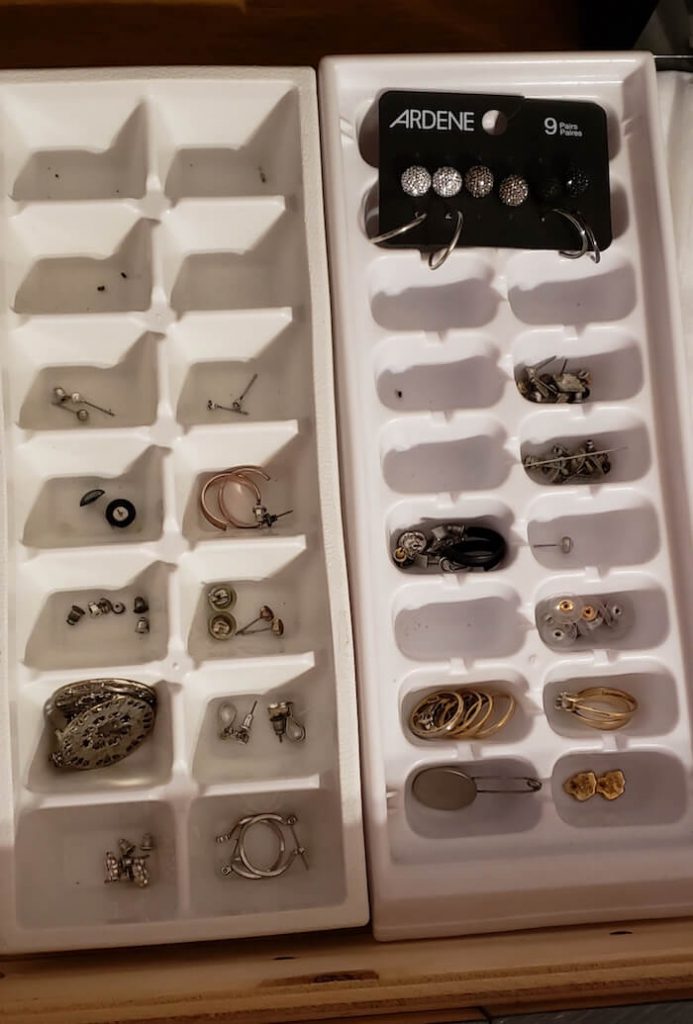 Or why not beautiful tea cups in or on your dresser for wire style earrings.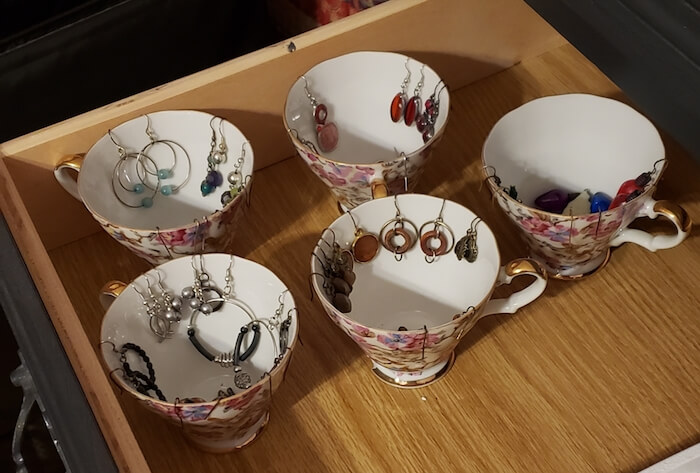 Use a tie, scarf or belt organizer. No need to be limited by the name. Anything with hooks makes a good spot to hang costume jewelry.

Pocket style jewelry organizers are great. Some are designed to hang over the door and others to hang on the closet rod beside your clothing.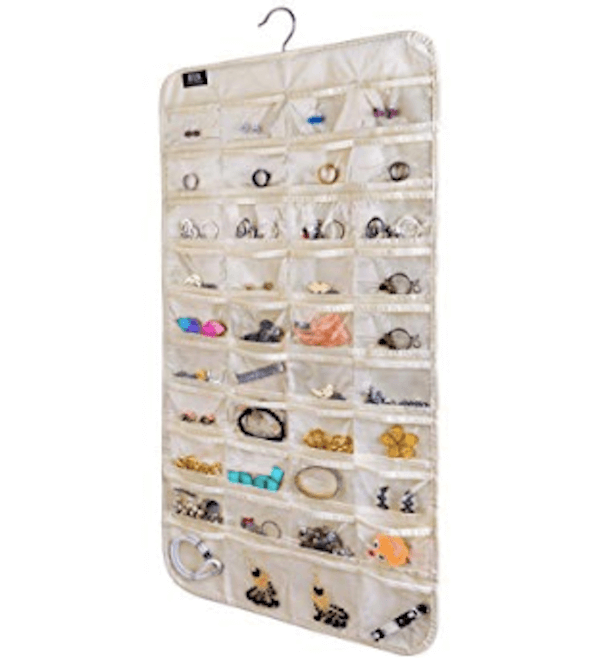 Commercially made jewelry chests and boxes are always an option. I repurposed this honey cupboard for my collection.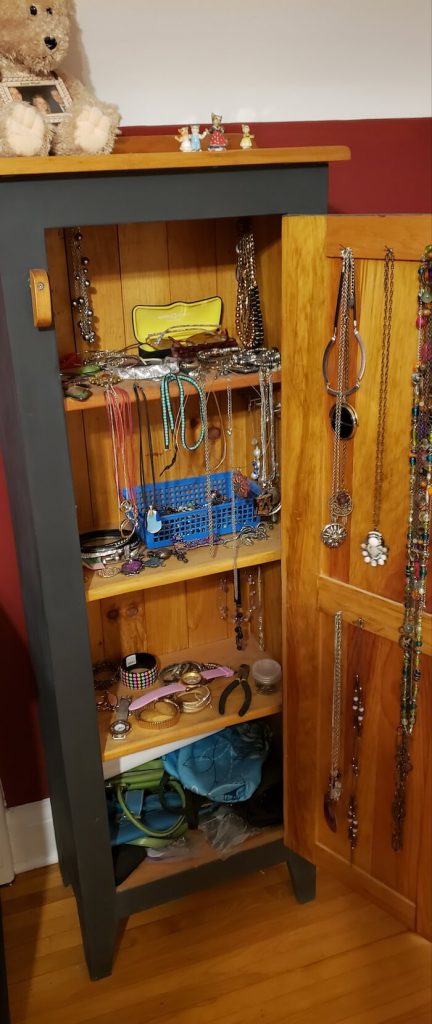 Might you be thinking to yourself that it is time for the Professional Organizer to edit her quantities? 🙂
Long necklaces on the door, hooks for shorter necklaces around the inside, bracelets & watches on the shelves and small purses in the bottom.
Something HUGE and BRAND NEW is coming on Monday May 20th, 2019. Keep your eyes open for lots more details soon!
If you would benefit from some side by side help and encouragement then Heart of the Matter would love to be your success partners. Mention this blog and get 15% off your project!
If you've enjoyed this content, please consider forwarding it on to a friend or giving us a review on google. Caring is sharing, and we sincerely appreciate anytime you are able to share us with those you care about!

Follow us on: Facebook | Twitter | Pinterest | Instagram | Youtube |

Was this email forwarded to you? Subscribe here so you don't miss the next one.