It was at a staff meeting back in September that we had an icebreaker question asking each team member for at least one idea of a Clutter Free Christmas Gift. Carol had brought along her delicious Deluxe Sunday Morning Coffee Cake that morning. As we enjoyed that together we came up with a huge list of great ideas to spark your creativity for Clutter Free giving this Christmas. Carol brought it all together, and is our guest blogger this week. **all the recipes mentioned are at the end of the blog!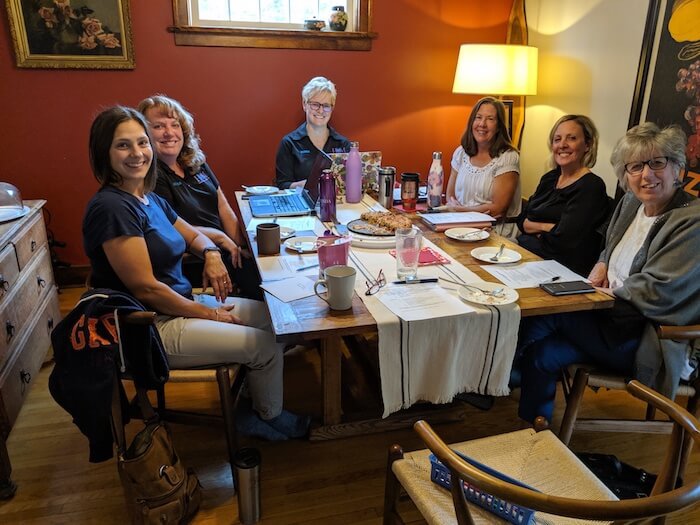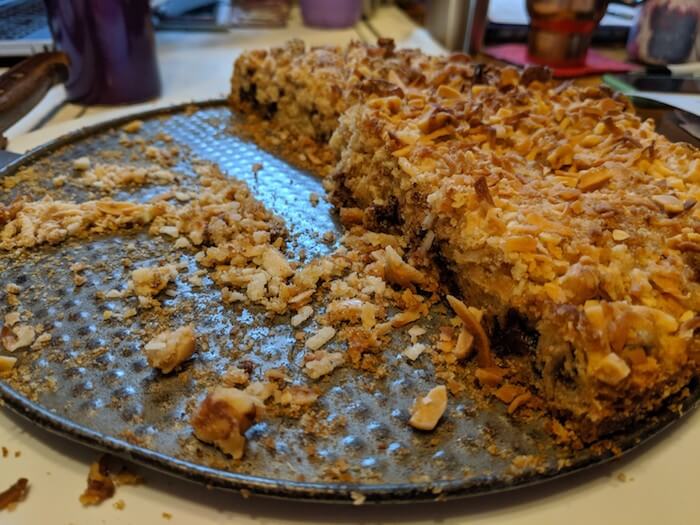 Carol says: As professional organizers, we spend a fair amount of time helping people deal with too much "stuff." As the holidays approach, the question of gift giving weighs us down. At our first staff meeting this year, we at Heart of the Matter had a terrific conversation about gifts that don't translate into more stuff. In keeping with our 15-year celebratory theme, we came up with 15 "non-stuff"-related ideas…and then some!
Consumable Gifts
Farm traditions abound with our staff! Many gift ideas are delivered in Mason jars.
Sherri suggests homemade mustard.
Deanna has a long-standing tradition of giving homemade "Koller Granola".
Madeleine suggests gifts in a jar for the kids' teachers.
Sherri also whips up huge batches of fruit salad and freezes them in containers for family members to enjoy well into the winter.
Rhonda's family tradition is lovely jars of corn catsup.
Terry cooks up delicious "Dinners for Grandma", and then freezes them in individual-portioned containers.
Carol bakes up gifts like coffee cake.
Carol's brother Dave has become the king of Ghost Peppers, sending all the family members homemade hot sauce for the holidays.
Not consumable but still in a jar, Madeleine makes homemade playdough for kids' gifts.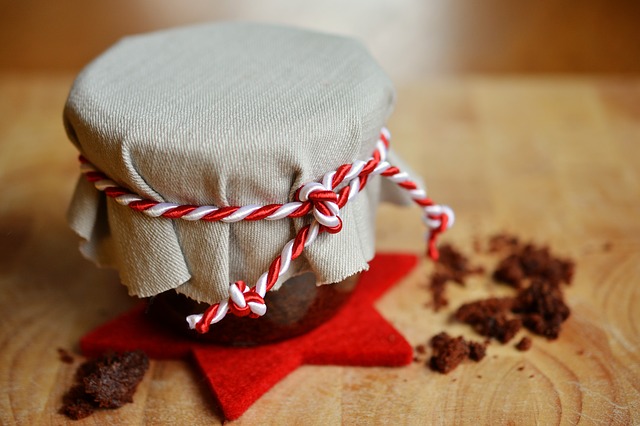 Selfless Gifts
There are many ways to honour a friend or family member without purchasing stuff.
You could have a star named for them!
Or a whale!
You could donate to a favourite cause, in their name.
For animal lovers, you could donate to the World Wildlife Fund.
Carol's friend has a son who loves firemen and firetrucks. Each year for his birthday, friends make donations to their local fire station in his name. As you can imagine, this makes him very popular at the fire station!
Rhonda and Sherri talked about adopting a family. Organizations like the Wilmot Family Resource Centre and the Children's Service Adoptive Family Program offer opportunities to help those less fortunate.
The Gift of Time
With four school-aged children, Madeleine truly knows the value of the gift of time. She suggests:
an outing with kids: a movie, a theatre experience, or perhaps a museum.
These are the gifts children often remember the most.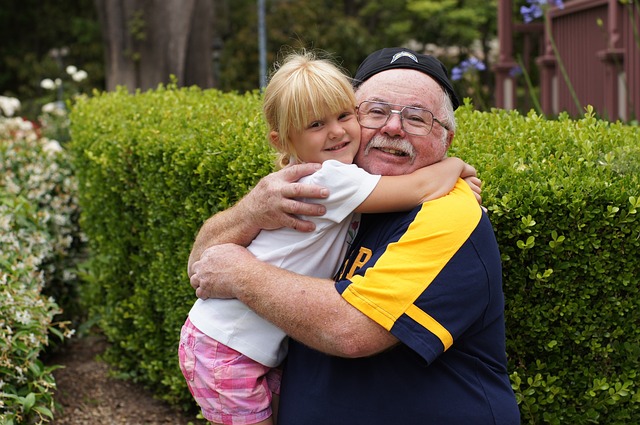 Rhonda noted that for a friend who spends lots of her time taking care of an older relative, giving her the gift of a manicure or spa day would be a blessing. Deanna mentioned that a "date night" theatre trip to Toronto can be a wonderful gift: sometimes even the "drive time" together is a gift for parents!
Thrifty Holidays
It's amazing how many times ribbons, bows, gift tags, and gift boxes can be used, over and over again. Deanna's mom always reused her gift tags, and Deanna still has ones that were written out by her mom decades ago! And she still uses them on gifts!
Carol's mom used gift bows way past the point where it was time to "thank them for their service."
Madeleine's family has a super-thrifty tradition: regifting! This works best with a large group of family members, and regifting on the spot is encouraged! Everything is wrapped simply in newspaper, with no names on the packages! It's a grab bag!
That was at least 15+ ideas….be creative and you'll surely come up with even more! Here are some recipes you can try this season.
Madeleine's Gingerbread Playdough

1 cup all purpose flour
½ cup salt
2 tsp. cream of tartar
1 tbsp. ground cinnamon
2 tsp. ground ginger
1 tsp. ground nutmeg
1 tsp. ground cloves
2 tbsp. vegetable oil
1 cup water
In a medium saucepan, whisk together dry ingredients. Next mix in the water, oil, and orange extract and stir until a thick batter is formed. Cook the mixture over low/medium heat until a thick dough forms. Turn out onto parchment paper and knead until smooth. Makes about 2 cups of dough.
Rhonda's Corn Catsup
1 small basket of ripe tomatoes
9 small onions
1 head of celery
3 cups of vinegar
3 or 4 cups of white sugar
6 corn cobs
2 tablespoon salt
Boil 1 1/2 hours – stir well. (Makes about 8 pints)
Sherri's Frozen Fruit Salad
½ bushel nectarines
½ bushel peaches
½ bushel pears
2 lb. green seedless grapes
2 lb. red seedless grapes
1 gallon pineapple tidbits
3 cans pure orange juice
4 lb. sugar
Cut up nectarines, peaches, pears. Wash and stem grapes and add to fruit. Add pineapple. Pour orange juice (undiluted) over fruit. Add sugar and stir. Let sit, and stir every once in a while to dissolve sugar, about ½ hour. Then, put into freezer containers and freeze. And you have fruit salad ready, at any time.
Deanna's "Koller Granola"

4 cups rolled oats
1 cup All Bran cereal
¼ cup sesame seeds
¼ cup sunflower seeds
1 cup shredded coconut
¼ cup honey
1/8 cup brown sugar
½ cup oil
1/2 tsp salt
1 tsp vanilla
1/2 cup snipped dried apples
1/2 cup yellow raisins
1 tsp cinnamon
In large bowl, combine oats, seeds, coconut. Combine honey, sugar, oil, salt, and vanilla. Add honey mixture to dry ingredients. Add apples and raisins. Stir all together, mixing thoroughly. Spread mixture in large shallow baking pan or cookie sheet. Bake at 300 degrees for approximately 45 minutes, stirring every 10 minutes. Remove from oven. Cool. Store in airtight container.
Sherri's "Grandma's Home-Made Mustard"
1 cup water
1 cup vinegar
2 cups white sugar
3 tsp cornstarch
2 tsp mustard
1 tsp salt
4 eggs
1/8 tsp tumeric
Measure water and vinegar and bring to full boil. Mix remaining ingredients together; add to water, vinegar mixture. Stir. Turn very low and cook until thick, stirring very frequently.
Carol's coffee cake recipe is called "Deluxe Sunday Morning Coffee Cake" in The Joy of Cooking.
If you would benefit from some side by side help and encouragement then Heart of the Matter would love to be your success partners. Mention this blog and get 15% off your project!
If you've enjoyed this content, please consider forwarding it on to a friend or giving us a review on google. Caring is sharing, and we sincerely appreciate anytime you are able to share us with those you care about!