If you missed out on my earlier blog, please check it out as it is an introduction to today's blog on Virtual Organizing.

I am going to pose the question again, "could you use an organizing mentor in your life?"
Have you ever joked with your significant other and said, "I need someone to move in full-time to help me with my house?" Well, I am not proposing that I move in but I would be honoured to be your "go to" organizer.
Are you nervous to invite someone to come in and see your space? Today we would like to present you with an alternative approach to organizing. We are launching virtual organizing services and we want you to be the first to know about it!
Maybe you don't have the time to set aside a half day to have an organizing session with me but it is more realistic to think about having an hour chat with me instead! I am going to paint a picture of what this could look like for you. Picture this . . . sitting on your couch, in your comfy clothes, sipping a coffee or your favourite tea – having a casual conversation with me about the spaces in your home.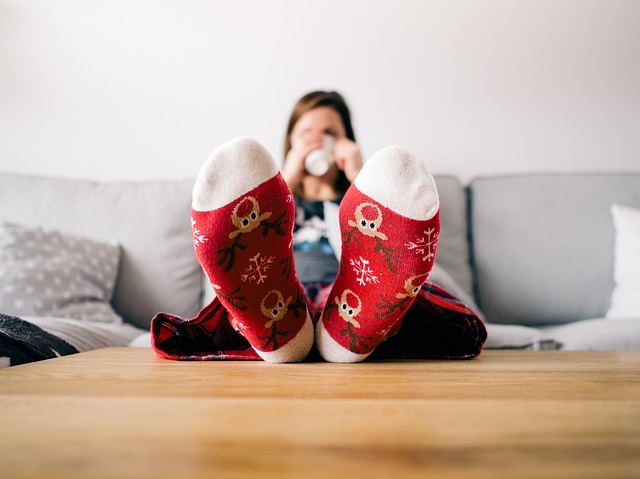 You don't have to leave your house and you don't have to invite me over. We can partner together in this journey and the plan will be as individualized as you are! We can chat from as little as once, or a couple times a year all the way up to couple times a week? Are you drowning in paper, or your laundry? Do you struggle with time management? Or getting your family on board? Do you feel like you are always trying to get your head above water?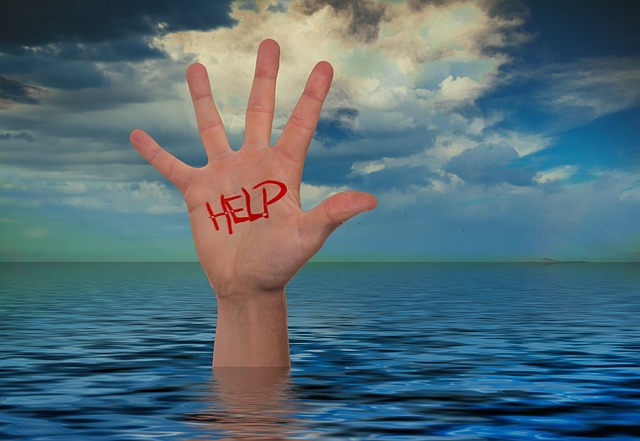 We want to get you to a level playing field where you work in maintenance mode instead of that constant panic of almost drowning.
I can give you a custom game plan and then you contact me when you are ready for the next step! You decide what you want me to "see". You can send in pictures or show me through video, only the spaces that you want me to see! Baby steps . . . one step at a time. The key for success in these video sessions is for you to be motivated to follow through with the plan and the suggestions. There isn't just one way of organizing . . . we will brainstorm together until we find the solution for you.
We have lots of clients that wished we lived closer, virtual organizing is the solution and you don't even have to pay the mileage!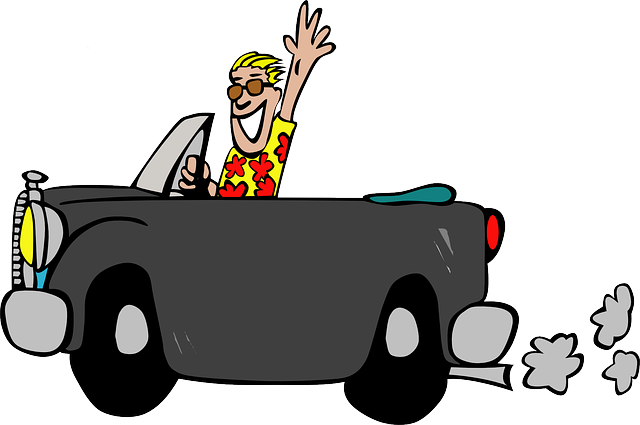 A video chat session would be great for you if you are:
Motivated to carry out the action plan on your own or have support from friends/family
Too busy for a "hands-on" session
Familiar/basic skills in technology
Needing some accountability in tackling the spaces in your home
As we launch this new service, we are offering a BUY ONE GET ONE FREE special!!!
If you know of someone who would benefit from this service or would be interested in finding out more, please direct them to this blog and/or website to find out more information.
We would love to share this journey with you.
LIMITED TIME ONLY!!!! BUY ONE GET ONE FREE special!!!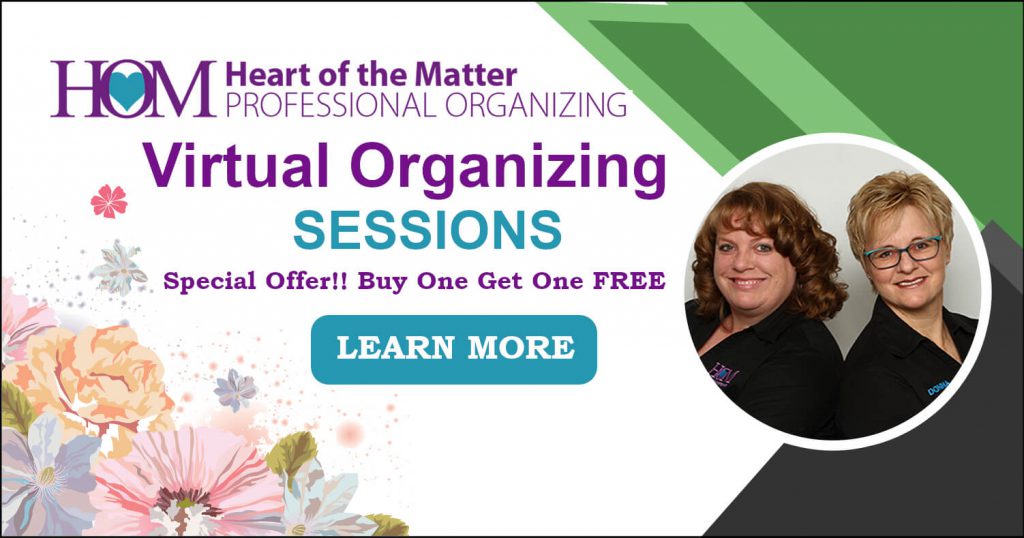 buy one session for yourself and gift one to someone special in your life
split the cost with a friend and each get a ½ price session
keep both sessions for yourself
$50 FOR A ONE HOUR VIRTUAL ORGANIZING SESSION!!!
Are you drowning in paper or your laundry?
Do you struggle with time management?
Do you find it nearly impossible to get your family on board to help you out with jobs around the house?
Do you feel like you are always trying to get your head above water?
We want to get you to a level playing field where you work in maintenance mode instead of that constant panic of almost drowning.

Feedback from a few of our virtual organizing clients:

The video chat I participated in with"Heart of the Matter" was a wonderful experience. I immediately felt comfortable and at ease as I discussed my organizing issues and possible solutions. I was given many ideas and contacts to get me started on my task. I have received follow-up emails which have been a great help keeping me on track. I would recommend a video chat to anyone. It is a wonderful service provided in a friendly and caring manner. Peggy Senior
I first came into contact with Rhonda and Donna at a workshop series through the school board. The information they provide isn't really anything new, but their tips and ideas were particularly helpful and their catch phrases (i.e. "Don't put it down, put it away") have a way of sticking in your head. I also had the opportunity to have a 1 hour video chat with Donna regarding the organization challenges in my classroom. It was incredibly helpful! I could show her the problem areas and we brainstormed solutions together that were customized to my situation and that will work for me. Donna is also following up with me to keep me accountable to my goals and give me the motivation to get it done. I highly recommend Heart of the Matter's virtual services! Jessica Pavilonis

I sat down with Donna and Rhonda, and took them on a virtual tour of all the spaces I was struggling to organize. While you may think you need in-person service, virtual advice was all I needed and it helped get me on the right track. They offered suggestions on how I could organize my closet, kitchen cupboards, and even what to do with a piece of furniture that was fully empty. The tips and tricks were incredibly valuable and I look forward to learning more from them in the near future. Christina Proctor
Step 1
Purchase your session through our on-line shop. Remember when you buy one hour at regular price ($50) you get a 2nd session for FREE! Once we receive notification of your purchase, we'll email you to book an appointment . We'll give you choices of available times to book our session together. We'll have a few preliminary questions for you to answer.
Step 2
Once our video session time is confirmed then we chat 🙂 Facebook or Zoom are our platforms of choice.
During the session we encourage you to take notes, and we'll take some too. Afterwards, we'll send you an email that summarizes action steps and accountability goals that we worked through during our session.
Step 3
You move forward to implement the new ideas that we came up with during our session. We'll check in with you at the agreed upon intervals.
Step 4
Repeat Step 1-3 as often as you like 🙂
$50 Virtual Organizing Session BUY ONE GET ONE FREE for a limited time only!!! Purchase your sessions NOW!