My guest blogger this week is Shaelyn Heise.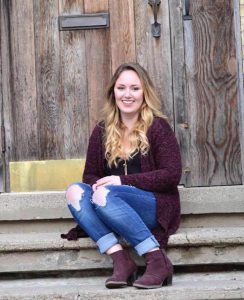 Hi my name is Shaelyn Heise.   I am 21 years old and recently graduated from the Interior Decorating program at Conestoga College.
I have always had a passion for being creative and using my creativity in my everyday life.  This is why Interior Decorating is a perfect fit for me.
When I was a teenager I developed very high anxiety, which really turned me towards organization and the more functional aspects of the Interior Decorating field.  With all my belongings organized and having a place to be put away in, I found my anxiety would stay at ease while in my home.
I am excited to be entering the Interior Decorating field with a passion for organization in my back pocket.
For first time home buyers, or those who are upsizing their home, filling a space beautifully without it appearing like an empty "showroom" can be difficult. With a few statement pieces in each room, a home can look complete and inviting. 
A bookshelf is a simple and inexpensive way of filling a large amount of space in a room while also providing a perfect opportunity for a piece of interest within the space.
Often these pieces are left unstyled or the opposite, they are overfilled with unused items you can't find another place for.
Making a bookshelf the focus piece of your living room, office or dining room can provide colour, texture, dimension and a general accent detail to your space. This is easier said than done, especially if you are a first time home buyer without a fascinating novel collection.
With a few simple tips, it becomes much easier to tackle.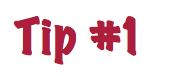 Quality vs Quantity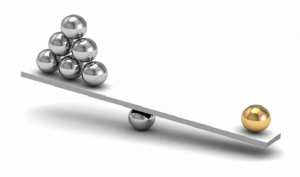 It is not about how much you have, but how you place what you have.
Overfilling a bookshelf, or any display area, will instantly make it unappealing to the eye.
Instead, leaving about 20% of the bookshelf empty, and placing things properly, can make your book display a work of art!

Mix Up Your Placement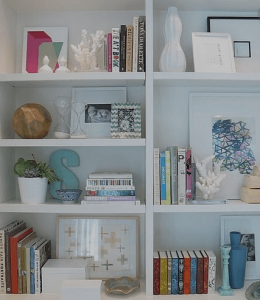 Arranging books in different ways on each shelf provides harmony and contrast at the same time.
Turning books on their side, or stacking books and adding a small vase on top can provide dimension and texture to your styling.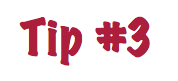 Use of Artwork & Decorative Items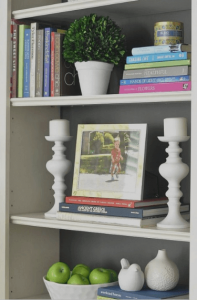 Adding a "DIY" art piece, or a piece of artwork you love into a bookcase arrangement is a great addition.
Any items that you love the look of, such as decorative mugs or candles add texture and colour to a bookshelf and give you a place to keep those items on display!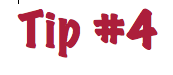 Fresh Flowers & Greenery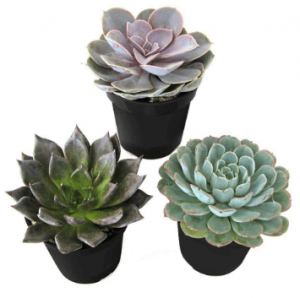 Bringing nature into the home in general is a favourite technique of mine for home decorating and staging, so naturally adding fresh flowers or a small succulent to a bookcase that needs some colour is perfect!
Natural items add colour, texture and often a wonderful scent to the space.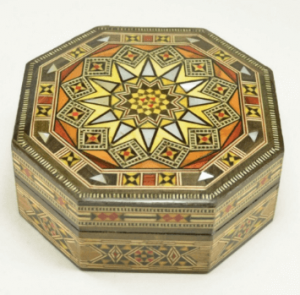 Instead of buying a decorative bookend, why not use something you already have? 
Something that I always had a hard time finding a perfect spot for was my collection of essential oils.
Collecting them together into a decorative box and using this as a bookend created a perfect  home for them.
Combining any number of these tips will take your bookshelf from boring to beautiful while using items from your home. Budget friendly, bookshelves are a great way to add a decorative element to a room!